Five Charleston Restaurants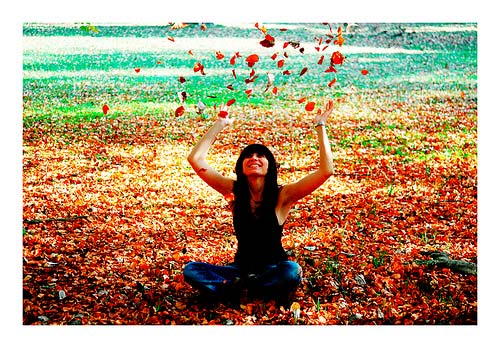 On vacation, my girlfriend and I had 24 hours in Charleston, S.C. , and spent a lot of that time eating. It's a beautiful city, the nicest that South Carolina has to offer, and it has the food to match...
Jim 'n Nick's BBQ: We had lunch here shortly after we arrived, and despite being a chain restaurant the food was not bad at all. It seems to be mostly a regional chain, if that's a saving grace, with locations in Georgia, South Carolina, Florida, Tennessee, Alabama and Colorado.
In any event, the BBQ was good - I tried the black angus brisket and the pulled pork, and each had a mild smokey flavor while the brisket also had a flavorful crust on the outside. We also tried the hickory-grilled catfish sandwich, which had distinct wood/grill flavors.
The meal was fine, the service was good, the restaurant was big and crowded. There was nothing wrong with the food or the experience, but it certainly didn't stand up to the places we went after that had more character and identity.
City Lights Coffee Shop: This is a small coffee shop offering pastries, wine, beer, and organic coffees and teas. It's got a great setup, with a few tables along one side and a small bar in the middle. It's laid back and friendly - I asked the owner about the paintings on the walls, and it turned out both the artist and cafe owner are from Carrboro, N.C.
We didn't eat here, only having drinks, but I wanted to mention it because the atmosphere was so easy going and inviting. The owner, Sean McCrossin, was the previous owner of CD Alley on West Franklin Street, I believe.
Social: A bustling wine bar where we stopped in for drinks before heading on for dinner. The bartender was extremely knowledgeable, arguably offering more suggestions and information than we really needed. They offer 2.5 ounce pours for about $4 and full glasses around $7 or $8 for most of the wines, and a menu of appetizers, pizzas and entrees that tops out at about $20.
We ordered the Cabernet-Merlot flight and the truffled risotto balls, neither of which was very good in my opinion. Disclaimer: I tend to prefer bigger wines, and at the outset the bartender said the winelist was created with an eye towards old world winemaking (and distinctly away from the more bold, high-alcohol California style). Fair enough. The risotto balls we're fun - perfectly fried, crispy on the outside, but somehow any truffle flavor was lost in the mix.
Overall I was underwhelmed, but would probably go back here for the lively atmosphere and to try other parts on the large menu.
Slightly North of Broad: Now we're getting to the serious eating of the trip. Better known as S.N.O.B., this restaurant was still bustling when we arrived for a 9:30 p.m. reservation. It was named "Restaurant of the Year" in 2006 by the Charleston Post and Courier, and Chef Frank Lee certainly delivers some great Southern cooking.
The shrimp and grits appetizer was an interesting variation - less grits, and closer to a gumbo with pieces of house-made sausage, scallops, green onions and country ham. It was also far lighter than you would think, with no greasy texture whatsoever. Definitely a tasty dish, but even more impressive because of how light and balanced it was. An oyster stew appetizer with apple smoked bacon and scallop cream was heavier, but rich and full of flavor.
We also ordered the grilled filet, served with deviled crab and a green peppercorn bernaise. Steak was tender and perfectly cooked, while the sauce was rich and glossy. The jumbo lump crab cakes we're also solid, served over sauteed corn, okra and squash. Dessert stood out. We had a strawberry shortcake, but the cake was made with cornmeal and so the texture was a great contrast to what you normally expect.
Magnolia: We started the day endeavoring to eat lightly and wound up with a lunch as big as dinner had been the night before. We started with homemade potato chips with blue cheese, and the restaurant's Southern spring roll. While the spring roll was great, with a spicy peach chutney, the potato chips we're simply overwhelmed by blue cheese. It was the least balanced dish we had during the trip, and we opted to take home the massive plate of leftovers just so as not to waste the cheese.
But despite a single misfire, everything else was very good. The "shellfish and grits" was the opposite of SNOB's version. This was a rich, creamy version with lobster, shrimp and large scallops - so different than the night before, but also very good. Much heavier though, but also perhaps more satisfying. The parmesan-crusted flounder was served on a corn and rice pirloo bed, and was light and crusty and perfectly cooked. Dessert was a warm apple-cinnamon cake that was probably a little too sweet but still very good.
Overall, the last two meals we ate at SNOB and Magnolia we're both excellent and it was interesting to see such dramatically different takes on the shrimp and grits classic. SNOB was probably the better of the two restaurants, though it's not entirely fair to say that after comparing just one lunch and one dinner.
I had been checking out this informative site yesterday evening http://smilesunlimited.ca. I seriously like the manner in which their page is presented and i am planning on doing something very similar with my site. Should I give it a shot?
Invaluable Assistance
http://calitso.com/ - Extremely pretty site.
http://astrotvboxes.ca - We appreciate your selflessly giving your know-how.
http://wallaceliving.ca - One of my personal favorites.
http://empirerenos.ca - Very good business resource.

Posted in Home Improvement Post Date 12/05/2014

---